[WARNING: this is more of an inspirational DIY post than a how-to... if you find yourself inspired and want to know the
how to
of painting furniture you can check out one of my many
painting DIY
posts!!]

My [super sweet and totally fabulous] sister gave me this desk when her children out grew it. She thought I could fix it up and put it in the shop [did I mention she's smart too?!] This desk was used when she got it.. and then the kiddos loved on it and used it even more!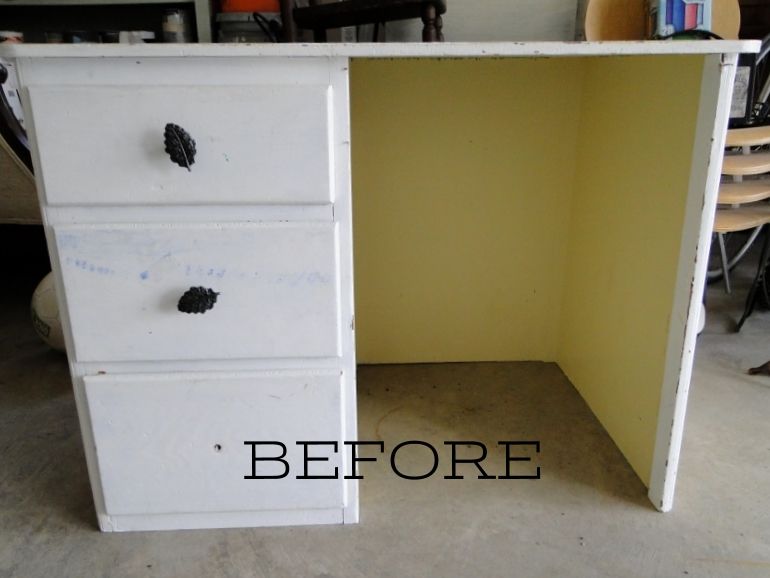 So, she knows me very well because my eyes lit up like Christmas morning... SO much potential! I instantly saw a chalkboard and polka dots...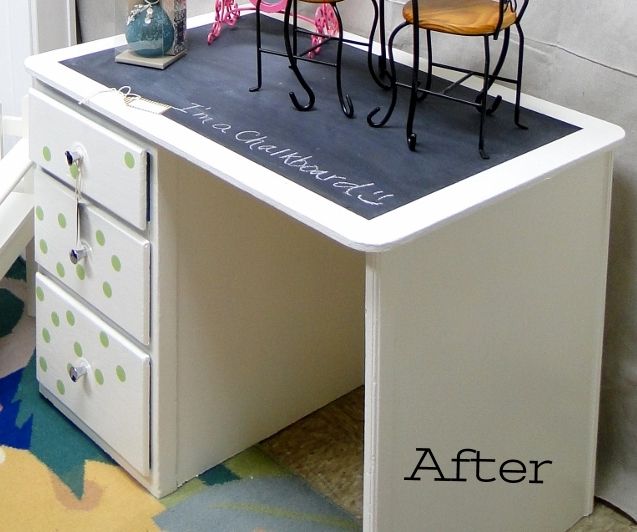 [Sorry I don't have a better "after" photo, but this adorable little gem has already sold so I had to use the only photo available!]
So, as you come across worn pieces at garage sales, in thrift shops or even at the generous hands of family's hand-me-downs- try not to see what most see..
[eek!]
See the potential of what it could be with a little creativity!! [and some work, of course.. I've discovered that work pretty much always accompanies creativity, though ;)]