Yup, it's November 28th and my Advent Calendar [tree] is D.O.N.E.!!
I'm really looking forward to this Advent Calendar [tree]. Each day there's a little [and I mean little!] gift and a scripture for the kids to read so that we can focus on the real meaning of this awesome time of year.
Here's how it turned out...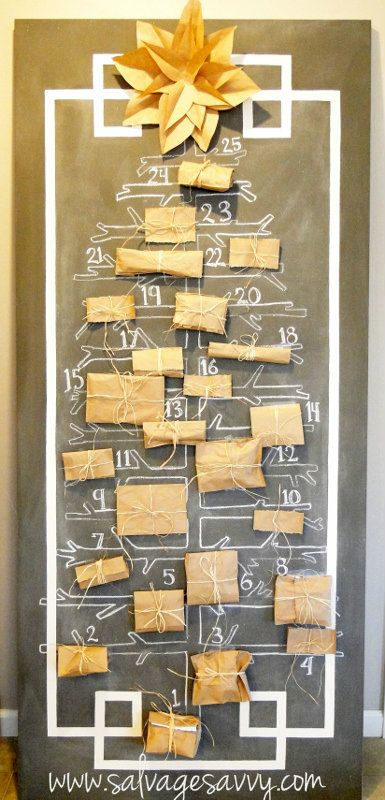 I was inspired by all kinds of great calendars [
click here
if you want to be inspired too!], but in the end I fell in love with these two ideas:
Then, to top off my tree I remembered this brown paper bag flower tutorial [it was really easy!].
I'm super happy with the way the Advent Calendar [tree!] turned out, and the entire project- gifts and all- only cost around $25.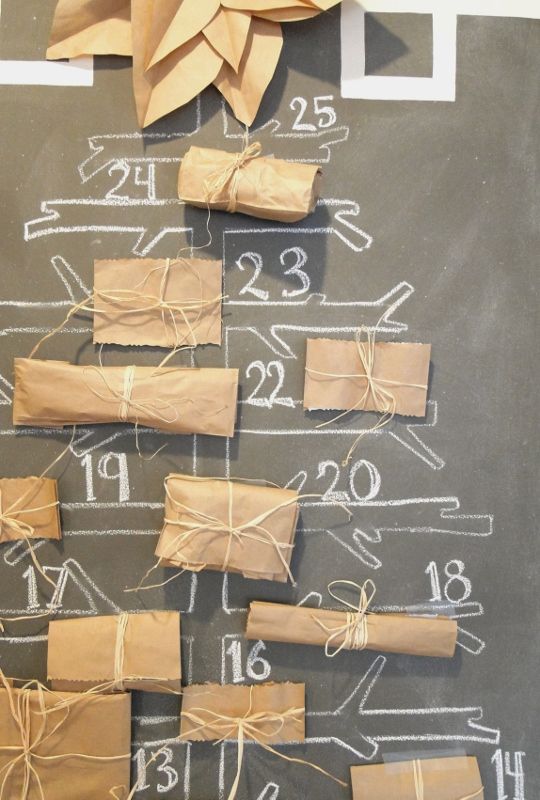 Each gift has a little scripture in it, and I plan on taping those scriptures back to the tree so that it's not left bare as the month progresses. Plus, I'm thinking I we could draw decorations on the tree as we go to keep it fun and interesting.
Do you like this idea, but don't have a big chalkboard? Click
here
to see how I made this one [it only cost $35 to make!!]. Or, you could always use craft paper like in the photo above! I'm super excited for the kids to see it... I love Christmas :)