... and the laminate bookcase lived happily ever after!
Well, it's been awhile since I've pulled out my magic wand [okay, it's actually just an old paint brush] for a good-ol' furniture transformation here on Salvage Savvy, so I'm excited to show you this one today!
I started with the same laminate bookshelf that everyone in the United States has [seriously, I think it's been written into our pledge of Allegiance now, "With Liberty and laminate bookshelves for all..."]. With a vision of what it could become, some paint and a couple upgrades it has become the Belle of the Ball. In fact, it's way to pretty to cover-up with books [d'oh, I may have over-shot my mark because I seriously didn't want to put anything back in it!].
Now, please don't get me wrong. Like every true Fairy Tale, this story wasn't without its fair share of heart-aches and drama. It tried to break my heart.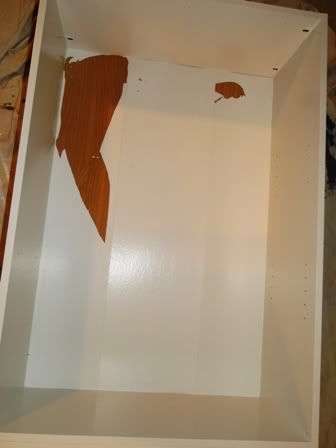 But nonetheless, I persisted and earned my happy ending!